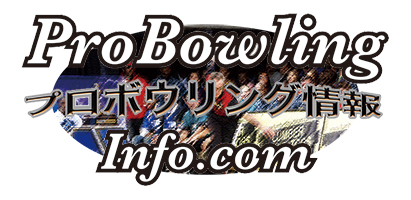 Hironori Shiozawa (更新:2017/10/19)

---

---
---
2017/10/18
Chris Barnes, Ron Mohr, Don Mitchell Elected to PBA Hall of Fame; Ceremonies Set for Feb. 17 in Indianapolis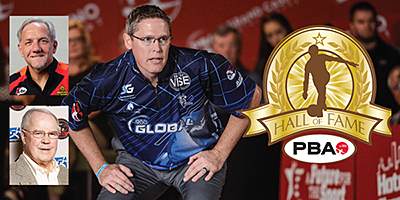 Eighteen-time PBA Tour champion Chris Barnes of Double Oak, Texas; two-time PBA50 Player of the Year Ron Mohr of North Las Vegas, and the late Don Mitchell, a renowned bowling center owner and PBA host from Indianapolis, have been elected to the PBA Hall of Fame.
They will be inducted into the PBA Hall of Fame on Saturday, Feb. 17, at the Marriott North in Indianapolis as part of the Go Bowling! PBA 60th Anniversary Celebration.
Barnes, 47, is one of five players to win both PBA Rookie and Player of the Year honors. He is one of six players to complete the PBA Triple Crown (2005 U.S. Open, 2006 PBA Tournament of Champions and 2011 PBA World Championship), and he ranked among the top 10 in PBA earnings for 16 consecutive seasons. He surpassed the $1 million milestone in career earnings in 170 events (2005), at the time the fewest events any player needed to achieve that milestone, and he won $200,000 "winner take all" prizes in Motel 6 Roll to Riches special events in 2005 and 2006.
He was a late-comer to PBA competition after four years as a member of the Wichita State University bowling team, a starring role with Team USA and a prolific nine-year career as a "professional amateur." After joining the PBA just before his 28th birthday, he won PBA Rookie of the Year honors and added PBA Player of the Year honors 10 years later, joining Mike Aulby and Tommy Jones – at the time – as the third player to win both of those honors.
In 379 PBA Tour tournaments, Barnes finished in the top five 91 times (an impressive 24 percent of the time) and cashed in 296 (78.1 percent of tournaments entered).
All of that came years after a surprising performance in the Coca-Cola National Youth Championships as a youngster diverted his attentions away from a promising future as a basketball player growing up in Topeka, Kan.
"In high school, I was 100 pins behind Lonnie Waliczek in the state Coca-Cola Youth Championship qualifier," Barnes said of his future fellow PBA competitor. "I figured I was the fourth-best bowler in Kansas, but I bowled Lonnie in the next to last game and won. And then I won the championship, so I got to go to the national finals. That's where I found out how good the other guys in Kansas were."
He then joined Waliczek on the powerful Wichita State team – founded by Lonnie's father, Paul – and was the last player selected to make the roster in his freshman year.
"Between that and calculus class in the morning, I was re-thinking my decision to not play basketball," Barnes said.
But he began to apply his four-hours-a-day basketball practice regimen to bowling. At 19, he qualified for the nationally-televised Brunswick Bowling Shootout, where he competed against Mark Roth, Marshall Holman and women's star Lisa Wagner, he launched a profitable "megabucks" career and he began a string of 15 berths on Team USA – most of those at a time when pros were not allowed to bowl in international competition.
In 1998, Barnes decided "it was time to take on the best of the best and find out where I could fit in."
Looking back, Barnes said, "after my late start, you realistically don't know what's possible. I didn't know if I could win out there; I just wanted to find out how well I could bowl against those guys.
"Then it took me awhile to learn how to win on TV," he added. "I knew I was never going to match Walter Ray (Williams Jr.) or (Mark) Roth. I knew I wasn't going to be the best of all-time, but I wanted to be the best of this time."
After he got his call from PBA CEO and Commissioner Tom Clark, the reality began to set in.
"It's pretty cool to have my name next to the guys I've idolized," Barnes said. "I got to bowl against Dick Weber. I've been lucky to be able to play a game for a living, and make more money than a kid from Topeka ever imagined.
"It's a pretty cool thing."
Mohr, who has established one of the most successful track records in PBA50 Tour history (ranking among the top 10 in every key statistical category every year he has competed as a "senior" player), took a more indirect path to the hall of fame.
After growing up in Fort Wayne, Ind., Mohr moved to Alaska at age 23 where his brother was serving in the U.S. Air Force. A 170-average bowler back in Indiana, he got a job in a bowling center in Anchorage, and that's when he found out timing is everything. He was dating a girl whose father worked for the Federal Aviation Administration at the time President Ronald Reagan fired all of the striking air traffic controllers who refused his order to return to work. Mohr was encouraged to apply for a position and, after training, wound up working as an air traffic controller in Alaska for 25 years.
He also had advanced his bowling skills and knowledge during his time at the Anchorage bowling center, and got serious about the game. In 1988, he shocked himself by earning a berth on Team USA.
"That's when my game really started to develop, mentally as well as physically," Mohr said. "It convinced me even more that I could be competitive. As a Team USA member, we got seeded spots into some tournaments (the U.S. Open and USBC Masters among them); it was incredible just to be exposed to that level of competition. That's when I began to dream that I might be competitive one day. I knew I had a lot to learn, but decided if FAA gave me the time off, I'd become the best bowler I could be."
What Mohr also found out was that having a physical edge on the competition would serve him well.
"I found out probably in my 30s, not many bowlers were doing that sort of thing," he said of his daily fitness regimen. "It could help me physically, but also mentally because I knew not many others were doing that sort of thing. It became a habit, relaxed me, and I've kind of continued that.
"I keep a log, just to amuse myself. I'm at about 2.7 million sit ups over the last 18 years. I've done just a little over a million pushups. Lord knows how many miles on my bike…"
Today, Mohr said, "I couldn't hardly be any better. By no means did I think (getting elected to the PBA Hall of Fame) was a foregone conclusion. I kept my fingers crossed and it turned out just right. I couldn't be happier."
Other than his opportunities as a Team USA member, Mohr had never bowled in PBA-level competition. But when he retired from his air traffic controller position in 2008, he decided to try the PBA50 Tour.
"I bowled the first two as a non-member because I didn't know if I'd be competitive, and I bowled okay," he said. "So I joined and promptly failed to cash in the next one.
"Finding out I could be competitive was quite an epiphany," he continued, "and to win PBA50 Player of the Year the next year was beyond rewarding."
In his breakout season in 2009, Mohr won three of his nine career titles en route to his first POY award (he won again in 2011). In nine full seasons as a "senior" bowler, he has finished in the top 10 in earnings and averages each year. He has never had a season averaging below 220.
In the 103 PBA50 Tour events he has entered, Mohr has cashed an impressive 97 times (94.1 percent success rate) and has finished in the top five 34 times, one in every three tournaments entered.
He also suffered through one of those frustrating streaks where he had 17 top five finishes without winning a title between 2012 and 2017, but in the two years since reaching age 60, he earned PBA60 Player of the Year in both years.
The PBA50/Senior division of the PBA Hall of Fame was established in 2009 to recognize players for their accomplishments after reaching the age of 50.
Mitchell, who succumbed to cancer in 2012 at the age of 80, went from managing a small bowling center in Indianapolis to developing the Royal Pin Leisure Centers chain, which has hosted dozens of showcase events at all levels of bowling. Its centerpiece – Woodland Bowl on Indianapolis' north side – has hosted every major championship the PBA has offered, and in 2018 will again be the focal point of the PBA Tour when it hosts the Go Bowling! PBA 60th Anniversary Classic, Feb. 13-18.
"Oh my gosh, what a great honor," said Mitchell's daughter, Donna Leimgruber, on behalf of her brothers, David and Craig Mitchell. "He would have been thrilled. He was such a good guy. I cannot express to you what this honor would mean to him.
"He always wanted to stay in the background. He might have been embarrassed with the recognition, but I can tell you he would be glowing with pride if he was still here. Bowling was my dad's life and he lived it to the fullest."
Maybe one of Mitchell's closest admirers was his close friend, PBA Hall of Famer Mike Aulby, who Mitchell sponsored on tour for most of Aulby's career.
"Don was one of the great bowling people," said Aulby. "He loved the industry and the people in it. Don knew the importance of the Tour and its promotional value for the sport as a whole—he was very innovative."
Mitchell's bowling center empire grew from one center in 1974 to multiple centers with more than 300 lanes and five pro shops. He was a vocal advocate for the PBA as the sport's most prominent promotional vehicle, and he put his money behind his passions. He was equally enthusiastic as a bowler, competing in 50 USBC Open Championships.
Mitchell, who becomes the first bowling proprietor elected to the PBA Hall of Fame exclusively because of his role as a bowling center owner, has previously been inducted into the Indianapolis and Indiana Bowling Halls of Fame. Upon his death, the Indiana Bowling Centers Association created the Don Mitchell Meritorious Medal Award in his honor.
---
2017/10/15
森本 健太、今季2勝目を挙げる!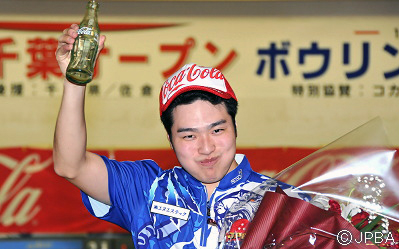 スポーツの秋を象徴する千葉オープンが本日、3日間にわたる激戦の幕を閉じました。
今大会は予選スコアの持ち込みがなく、0スタート、しかも予選より長い10Gの準決勝となった為、予選を下位で通過しても決勝進出のチャンスがある、逆を返せば上位で通過しても気を抜けば一気に順位が下がってしまうというシビアな戦いとなりました。
そんなレギュレーションを体現するかのように日置秀一、儀間義博、中沢 奨、森本健太らが準決勝で浮上。特に森本は準決勝前半では21位と厳しい位置につけていま
一方そんな乱戦をものともせず、予選・準決勝で首位を守り抜き、王者の貫禄を見せたのが川添奨太。決勝シュートアウトにトップシードで進出し、日置・儀間・中沢・森本のセミファイナルを見守ります。
4名での戦いを抜け出し、王者・川添への挑戦権を手に入れるのは誰か。レフティ2名、右投げ2名によるセミファイナルは儀間以外の3名がストライクでスタートを切り、スペアスタートとなった儀間が出遅れたかと思われましたが、続く2フレーム目で今度は森本以外の3名がオープンフレームという大荒れの展開に。
これで森本が頭一つ抜け出し、日置・儀間・中沢が追う形となりましたが、日置と儀間はタフなレーンに翻弄されてストライクを繋げられません。
中沢は中盤5連続ストライクに成功しリードを取りましたが、8フレーム目で痛恨のスプリット。さらに9・10フレームもストライクが決まらず、10フレーム1投目にストライクを持ってきた森本に再度逆転されてしまいました。
予選、準決勝をギリギリの最下位で通過しながら、肝心な場面できっちりトップのスコアを打ち、3勝目に王手を賭けた森本。「これだけボールのスピードを落として引っかき回したのは初めて」、「普通じゃやらないことをやらなきゃ上位にはあがれない」と語ったほどアジャストに苦労しましたが、ウレタンボールをたくみに使いこなし、王者・川添に挑みます。
頂点を決する優勝決定戦、両者ともスペア、ストライクで滑り出しましたが、3フレーム目で川添がまさかのガター。ここで森本がワンマークリード、さらに5フレーム目で川添がスプリットを出してしまい、差が広がります。
しかし川添もすぐさま立て直して続く6・7フレームはダブルに成功。すると今度は森本の7フレーム目がスプリットとなり、8フレーム時点でほぼ互角。ところが大事な9フレーム目、川添が再びスプリットを出してしまいます。この痛恨事にもめげず、川添が最後の意地でパンチアウトを決めて森本にプレッシャーを与えますが、森本はこれを跳ね返し、9フレームのストライクを10フレーム1投目へと繋げて逃げ切りました。
初優勝したジャパンオープンでは同じレフティのトップ・山本 勲を倒し、3勝目の今大会では右のトップとも言うべき川添を倒せたことを素直に喜ぶ弱冠22歳の森本、日本プロボウリング界の勢力図を塗り替える風雲児となるか。どうぞご注目ください!
総合45位でベストアマ獲得!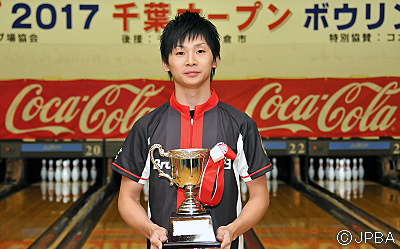 西川 弘樹 選手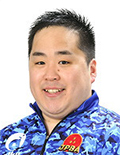 川添 奨太
---
2017/10/14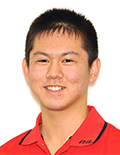 新城 一也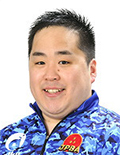 川添 奨太
優勝 儀間 義博!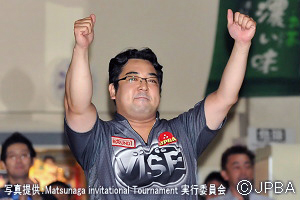 10月7日(土)・8日(日)の二日間にわたり、小嶺シティボウル(福岡)にて承認大会・第3回 Hiromi Matsunaga invitational Pro-am Tournamentが開催され、儀間義博がプロの部優勝を果たしました!
予選6G・準決勝6Gのトータルピンでプロアマそれぞれ上位5名が選出され、決勝ステップラダーへ進出となり、3位通過の儀間は1回戦から投球してホストプロ・柴田英徳らを撃破。トップシード・田沢広也をツーマーク差で破りました。
またアマチュアの部では同じく3位通過の前畑利樹選手が優勝されました。
---
2017/10/13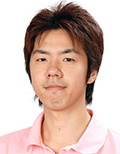 吉川宗一郎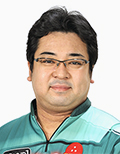 儀間 義博
---
2017/10/11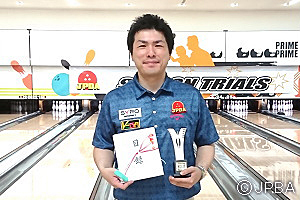 遠藤 誠
会場:ウニクスボウル南古谷店
---
2017/10/07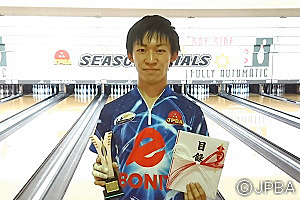 谷合 貴志
会場:スポルト八景ボウル
---
2017/10/06
Yannaphon Larpapharat Becomes First Thai Bowler to Win PBA Tour Title in WBT Thailand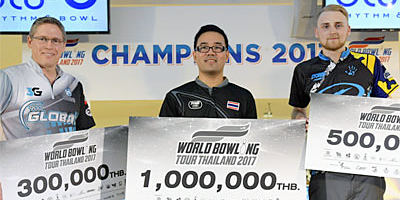 Last year's second runner-up, Yannaphon Larpapharat made history by becoming the first Thai to win the 2017 PBA-World Bowling Tour Thailand beating defending champion, Jesper Svensson of Sweden, 212-202 in the finals.

Yannaphon, who was the No. 1 seed after topping the earlier Round 4 finals, started the title match with a strike and spared his next two frames. Svensson marked twice before knocking down his first strike in the third frame.
The two-handed Swede then stumbled to a 7-pin split in the fourth frame while the Thai spared his to take a 9-pin lead. Both struck in the fifth frame but were unable to add more strikes until Yannaphon rolled two consecutive strikes from frame seven.
Svensson responded with a double in the eighth and ninth frames to draw level when his opponent could not add a third consecutive strike. With a capacity local crowd at Blue-O Rhythm & Bowl Paragon cheering their hero on, the Thai obliged with a double in the tenth frame and an eight-pin count.

Tension was high after Svensson downed a third strike in the tenth frame, and had the Swede struck again, he could have taken the match to a decider. But luck ran out on him when he encountered an 8-pin split giving the victory to Yannaphon.
"I didn't have the best game in the final and I guessed I was lucky to come off with this win," said the 34-year-old Thai national team member. "I knew it will be a tough match against Svensson especially having come this far.

"This victory is very important for my country which shows we can reach world-class level competing against the best professional bowlers from all over the world. I hope that we can continue to host such a world-class competition here in Thailand," added Yannaphon, who picked up the top prize of 1 million Thai baht (approx. US$32,258).
The first runner-up and fourth-seed, who settled for 500,000 baht, had earlier dispatched second-seed and 2016 DHC Japan PBA Invitational champion, Chris Barnes of Double Oak, Texas, 248-222 in the fourth match. The 21-year-old also took out third-seed and 2013 PBA-World Bowling Tour Thailand champion, Sean Rash of Montgomery, Ill., 258-227 in the third match.
Svensson was handed a lucky break in the second match when the winner of the first match and sixth-seed, Tannya Roumimper of Indonesia failed to spare a single pin in her last frame giving victory to the Swede with 203 against Roumimper's 202 while fIfth-seed and 2016 PBA Scorpion Championship winner, Tommy Jones of Simpsonville, S.C., posted 199.

Roumimper had ousted three-time Thailand World Bowling Tour TV finalist and 2016 PBA Xtra Frame Parkside Lanes Open Champion, Ryan Ciminelli of Cheektowaga, N.Y. and compatriot and eighth-seed, Ryan Lalisang, 244-228-233 in the opening match.
Second runner-up, Barnes took home 300,000 baht with Rash and Roumimper earning 200,000 and 100,000 baht respectively. Jones, Lalisang and Ciminelli pocketed 90,000, 85,000 and 80,000 baht. The tour featured a total of 4.25 million baht (approx. US$132,000) in prize money.
A total of 145 players from 23 countries participated in the second ending 2017 PBA-World Bowling Tour Thailand. Players required three series of three games each with multiple re-entries to qualify. A total of 42 bowlers qualified for the finals divided into four rounds of finals to reach the Final TV Shootout.



川添 奨太

第14位

70,000 Baht
$ 2,258 獲得




髙田 浩規

第29位

50,000 Baht
$ 1,613 獲得
---
2017/10/05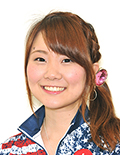 霜出 佳奈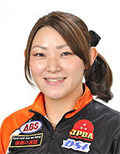 佐藤まさみ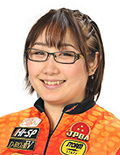 堂元 美佐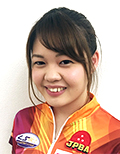 飯田 菜々
---
2017/10/03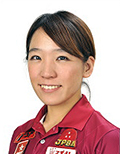 堀内 綾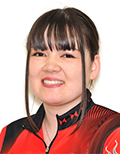 船山ビアンカ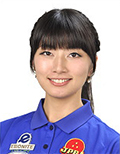 名和 秋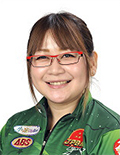 松永 裕美
---
2017/10/01
優勝 小林 孝至!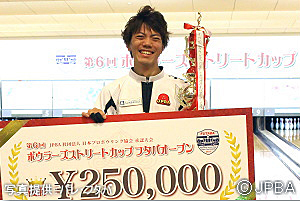 さる9月9日(土)に泉大津フタバボウル(大阪)にて第6回ボウラーズストリートカップフタバオープンが開催され、小林孝至が優勝しましたことご報告致します。
予選6Gを投げてAシフト4位で通過した小林は、決勝シュートアウト1回戦から参戦し、姫路 麗、山田 幸ら女子トッププロを撃破。その勢いのまま関西強豪アマを次々と下し、優勝決定戦で和田秀和と対戦します。ここで右レーンに和田が捕まってしまう一方、小林は2度のターキーでリードを広げ、約40ピン差で和田を突き放して大会制覇を決めました。
---
---
ボウリング通販ショップ



ボウリング用品 通信販売 ボウラーズマート
---

---

---