2013/04/28
パーフェクトが5個飛び出し、春の嵐を呼んだ2013年の男子開幕戦、中日杯東海オープン。

通常のトーナメントより競技方法が変則的だったせいか、予選ではトップ争いに加わっていた坂田重徳や渡邉航明、さらに三冠王・川添奨太に山本 勲らの優勝候補筆頭が次々と準決勝シュートアウトで敗退。

まさに嵐の番狂わせが起きるなか、決勝グループラウンドロビンには川村直樹や吉田文啓などの中堅と、津島悟志・小林哲也・牧 直宏ら多くの若手が進出し、夢の初優勝への切符をかけて火花を散らします。

そんな激戦をぶっちぎりのポイントで勝ち抜いて越後裕哉が決勝シュートアウトへ一番乗りすると、今井秀和と田坂大輔、栴檀 稔が続いて進出。10年前の2003年大会以来となるV2を狙う栴檀を、今年初めてシード入りを果たした越後と田坂、そして今井の初優勝がかかった3名が包囲する展開となりました。

レーンメンテナンスを挟み、4名による1Gマッチの決勝シュートアウト・セミファイナルがスタート。

ラウンドロビンで最高ポイントの越後と、ただ一人全勝した栴檀がまずダブルで滑り出す一方、田坂と今井がスプリットからオープンフレームを出して一歩後退。さらに田坂は3フレーム連続オープンにしてしまい、レースから脱落。

越後も3フレーム目をオープンとしましたが、後半に4連続ストライクを決めて混戦状態から抜け出し、優勝決定戦進出を決めます。

残る一席を巡って栴檀と今井の争いは、ノーミスを守った栴檀が今井を突き放して勝利、越後とのガチンコ勝負に臨みます。

プロ入り5年目の越後とプロ入り32年目の栴檀。

世代交代を象徴するような優勝決定戦は、栴檀のオープンフレームからスタート。対する越後は1フレーム目はストライクを決めたものの2フレーム目でイージーミス。そこから左フレームに捕まってしまい、3・4フレームでダブルを打った栴檀にリードを許してしまいます。

終盤にかけて越後がターキーを決めて差を詰めましたが、栴檀もまた勝負どころにかけてきっちりとターキーを決め、再びツーマーク差をつけてそのまま逃げ切ります。

昨年の優勝者・岡部直治もそうであったように、東海オープンの神様は長きにわたってたゆまぬ努力を続けてきた者に微笑みかけ、栴檀が8年ぶりの12勝目にして10年ぶりの東海V2を果たしました!
---
2013/04/27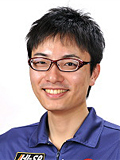 渡邉航明
---
2013/04/26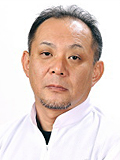 坂田重徳
予選2G目斉藤正典が大会3号のパーフェクトゲーム達成!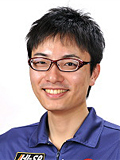 渡邉航明
予選4G目にアマチュアの宮尾利春選手が大会1号の300達成、そして渡邉航海(49期)が5Gに300を達成しAシフト前半トップ!
---
2013/04/23
Walter Ray Williams Jr. Wins PBA50 Sun Bowl In The Villages for Fifth Career PBA50 Tour Title
In a stepladder final made up of three of the Professional Bowlers Association's all-time greats, Hall of Famer Walter Ray Williams Jr. of Ocala, Fla., prevailed to win his fifth career PBA50 Tour title by capturing the Sun Bowl In The Villages presented by Hammer title Tuesday at Spanish Springs Lanes.
Williams, the reigning PBA50 Player of the Year, defeated fellow Hall of Famer and 2012 PBA50 Rookie of the Year Amleto Monacelli of Venezuela, 276-216, in the championship match to win the second tournament of the 2013 PBA50 Tour season.
Williams found it necessary to implement the unusual technique of using a different ball on each lane of the championship pair in the title match to get the desired ball reaction on each lane.
"It's not something I normally do, but I practiced with a few balls and was able to determine that if I needed to make a change like that I had the equipment I could do it with," Williams said. "It turned out that I made the right decisions at the right time and Amleto had a couple bad breaks and I was fortunate to get the win."
It was a rematch of the last time Williams and Monacelli, a 19-time Tour winner, met in a PBA50 Tour championship match when Monacelli defeated Williams 255-247 to win the 2012 PBA Senior U.S. Open last June in Las Vegas.
"Anytime you can beat Amleto it's an accomplishment," said Williams, who owns 47 PBA Tour titles which tops the all-time list. "There were so many great players in this tournament I feel very fortunate to have won it."
Williams advanced to the title match by defeating Bo Goergen of Sanford, Mich., 258-191, in the semifinal. Goergen, who was trying for his first PBA50 Tour win, made a dramatic jump from seventh in the match play position round to make the final stepladder spot.
In the opening match, Goergen defeated Hall of Famer Pete Weber of St. Ann, Mo., 259-256. Weber, a 37 time PBA Tour winner who is competing as a rookie on the PBA50 Tour this season, won the PBA Tournament of Champions on March 31 for a record-tying 10th major title and also became the first player to win PBA's triple crown twice. He was also a member of the New York City WTT KingPins team that won the inaugural PBA League Elias Cup.
Several scoring records were set during the Sun Bowl In The Villages which included the first 900 series in PBA history bowled by Joe Scarborough of Mars Hill, N.C., during the tournament's first qualifying round. He ended the tournament finishing in a tie for 49th place. A record 20 300 games were bowled in the tournament and Scarborough along with Williams tied the record for most 300 games bowled in one tournament with three.
Another milestone was set when 87-year-old Darrell Ducat became the oldest player ever to bowl in a PBA event.
Throughout the 2013 PBA50 Tour season, players will be competing for the opportunity to advance to the nationally-televised PBA50 Tour Finals which will be conducted as part of the World Series of Bowling V in Las Vegas in November. The top three players in points at the conclusion of the season will advance to the PBA50 Tour Finals.
The PBA50 Tour makes its first visit to the Birmingham, Ala., area for the third stop of the season when the PBA50 Greater Birmingham Open presented by Ebonite will be conducted at Lightning Strikes in Trussville April 28-May 1.
PBA's online bowling channel Xtra Frame will return with start-to-finish coverage of the PBA50 Miller High Life Classic presented by Columbia 300 at George Pappas Victory Lanes in Mooresville, N.C., May 5-8. Click on the Xtra Frame logo on the pba.com homepage for subscription and schedule information.
---
2013/04/21
North Carolina's Scarborough Rolls First 900 Series in PBA History in PBA50 Sun Bowl in The Villages
Joe Scarborough of Charlotte, N.C., rolled three consecutive 300 games to start the first round of qualifying in the PBA50 Sun Bowl at The Villages at Spanish Springs Lanes Sunday, recording the first 900 series in Professional Bowlers Association history.
Scarborough, who turned 50 in October 2012, is bowling in only his second PBA50 Tour event. He qualified 38th in the re-named PBA Senior Tour's season-opener in New Port Richey, Fla., last week, but lost his first best-of-three-game single-elimination match.
The self-employed electrical contractor threw another strike to start his fourth game, but his streak ended at 37 in a row when he left a split on his 38th shot. Three straight sub-200 games then toppled him out of the lead and into a tie for 12th place with 1,921 pins, 77 pins behind leader PBA Hall of Famer Mark Williams of Beaumont, Texas, who averaged 249.75 for eight games to lead the field of 159 bowlers with a 1,998 total.
"I'm pretty surprised," Scarborough said. "I had the shot, I took my time and it worked out. To be honest, no, I wasn't nervous. I was pretending I was at home practicing, and I blocked out the crowd and focused on executing every shot.
"After the first three games, I moved to the other end of the house where the lanes were drier and I just couldn't get the ball down the lane the same way. It wasn't the pressure.
"It's unbelievable, especially to be the first in the PBA to do it," he added. Scarborough said his previous high three-game series was an 838 and he had 14 previous 300 games.
"It's interesting that I used a different ball to start practice, but I switched (to a Storm IQ Tour Pearl) and I threw six strikes in a row to end practice. So I decided to start with that ball. I knew I had something good, but not this good.
"I'm proud of what I've done so far," he added, "but I've still got work to do."
Scarborough's perfect start set PBA50 Tour records for consecutive 300 games (the previous record was two by Norb Wetzel of Fond du Lac, Wis., in Albany, N.Y., in 1998 and by Rohn Morton of Portland, Ore., in Tucson, Ariz., in 2005), and highest three-game series. He also tied the record for most 300s by an individual in a PBA50 Tour tournament, shared by Ron Mohr of Eagle River, Alaska (Columbus, Ohio, 2010) and Bob Kelly of Dayton, Ohio (Mooresville, N.C., 2010).
Norm Duke of Clermont, Fla., bowled three consecutive 300s in a standard PBA Tour event in North Brunswick, N.J., in 1996, but the performance didn't count as a 900 series because he ended one round with two perfect games and started the next round with the third perfect game.
Williams, who rolled games of 269, 234, 259, 268, 204, 279, 268 and 217 on the PBA's Cheetah lane conditioning pattern, said he had his only open frame in the 204 game.
"The conditions were really good," Williams said. "There was a lot of oil in the front, some hold area and the carry was good. But there are a lot of games to go, so we'll see how things go."
The PBA50 Sun Bowl in The Villages produced another record when 87-year-old Darrell Ducat of Perrysville, Ohio, became the oldest player to compete in a PBA tournament.
Qualifying continues Monday at 9 a.m. and 3 p.m., with the top 32 advancing to match play on Tuesday. Match play rounds are scheduled for 9 a.m. and 2 p.m. Tuesday, followed by a four-player stepladder final at 7 p.m.
PBA's online bowling channel Xtra Frame is providing start to finish coverage of the PBA50 Sun Bowl. For subscription and schedule information visit the pba.com homepage and click on the Xtra Frame logo.
承認大会の賑やかなお祭りムードから一転、華麗なる勝負師達が激戦を繰り広げた宮崎プロアマオープン。二日間にわたる予選に続いて行われた4名ずつのブロックラウンドロビンでは、大ベテランの稲橋和枝や2011年大会チャンプの加藤八千代、九州が誇る実力派の愛甲恵子、昨年3位タイの高橋美貴、予選トップの鈴木亜季らが敗退していく波乱含みの展開に。

そして各ブロックを勝ち抜いた16名による1ゲームマッチの決勝トーナメントが行われ、TVファイナルとなる準決勝には小林あゆみ、吉田真由美、岸田有加、進 博美らタイトルホルダーのトッププロ4人が出揃いました。

準決勝Aゾーンは昨年小林が初優勝した六甲クィーンズ以来の対戦となる小林VS吉田の組合せ。連覇に燃える長谷川真実を倒した小林、姫路 麗に昨年の全日本女子での雪辱を果たした吉田。優勝決定戦にも決して引けを取らない名勝負を繰り広げてきた二人の対戦は、ターキーで滑り出した小林とは対照的に吉田が我慢を強いられる展開に。小林も中盤はストライクが繋がらなかったものの、吉田が最後までダブルを持って来られずに撃沈。小林が50ピン近い大差を付けて吉田を下します。

続くBゾーンは岸田VS進。昨年の東海女子を制した大山由里香を下した岸田と、女王・松永裕美をわずか1ピン差で破る大金星を挙げた進の同期対決は、進が4連続ストライクでスタート。左レーンに苦戦し、吉田と同じく我慢のボウリングとなった岸田が2・7・8番を残すスプリットをカバーし、9フレーム目からのターキーへと繋げましたが後半も4連続ストライクを決めた進に届きません。

小林は3勝目、進は2勝目をかけた頂上決戦は、両者ダブルでスタートするも、小林が3フレーム目をオープンに。しかし進もまた3フレーム目からストライクが決まらず、TV決勝直前にリオイルしたレーンの変化に翻弄されます。

一旦は進にリードを許したものの、5フレーム目は失投ながらもラッキーを拾ってダブルに成功した小林、7・8フレーム目に2度目のダブルを持って来て進を追い抜きます。

進も7フレーム目でボールをチェンジし、8フレーム目で立ち位置を調整してようやくストライクを決めましたが、続く9フレーム目で緊張がピークに達したのか、「立ち位置を忘れて」しまい万事休すのスプリット。これをカバー出来ず、勝負どころで手痛いオープンを出してしまい、進の自力優勝の目はほぼ絶たれます。

対する小林は9フレーム目からスペアで繋ぎ、10フレーム1投目でスプリットを出しましたが見事カバー。最後まで魅せるボウリングで、昨年急逝した恩人に捧げる3勝目を宮崎の地で勝ち取りました!
---
2013/04/20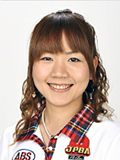 鈴木亜季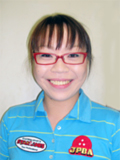 高橋美貴
---
2013/04/19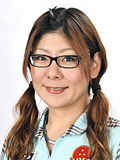 金城愛乃
---
2013/04/17
南国・宮崎を舞台にした華やかなる女の戦い、宮崎プロアマオープンを今年もUSTREAMにて配信致します!
4/20(土)は14:00から予選後半、4/21(日)は9:00から準決勝ブロックラウンドロビン、及び決勝トーナメント1・2回戦までが中継されます。
また今年の解説はお馴染み杉本勝子を筆頭に、山本由美子、楢崎信二、金子俊之、川添奨太とさらに豪華な顔ぶれが揃いました。
昨年は中継中にパーフェクトも達成されたこの大会、今年も素晴らしいドラマが期待されます。どうぞ熱戦をリアルタイムでお楽しみ下さい!


Bob Learn Jr. Overcomes Back Injury to Win PBA50 Pasco County Suncoast Open Benefiting Wounded Warriors
Overcoming a back injury suffered in qualifying, Bob Learn Jr. of Erie, Pa., won the PBA50 Pasco County Suncoast Open Benefiting Wounded Warriors Wednesday at Lane Glo Bowl for his second career PBA50 Tour title.
In the opening tournament of the 2013 PBA50 Tour (formerly Senior Tour) season, Learn defeated PBA Hall of Famer Wayne Webb of Columbus, Ohio, 226-206, in the championship match.
Learn, also a five-time winner on the PBA Tour, injured his back when he slipped slightly on his approach during the fourth frame of the first game of Tuesday's second round of qualifying which caused a sprain in his lower back. He managed to struggle through the rest of the round but didn't know how long he would last.
With the help of Gulf Coast Spinal Center, one of the tournament's sponsors, Learn was able get treatment on Tuesday evening and Wednesday morning to at least make an effort to bowl in Wednesday's match play.
"I thought I might have to withdraw after a couple games in the second round of qualifying but I managed to struggle through it," said the 51-year-old Learn. "The treatment helped to the point where I felt good enough to at least start match play but I had no idea how far I could go after that. The expectation was not to win but maybe make it through a match or two.
"I felt about 20 percent yesterday but felt about 80 percent today," said Learn, who had to win five matches to get to the championship match. "I was actually getting better as the day went on and was probably in my best shape when I had some of my toughest matches toward the end of the day."
One of those matches was the semifinal where Learn defeated Hall of Famer and reigning PBA50 Player of the Year Walter Ray Williams Jr. of Ocala, Fla., 229-216, to advance to the championship match.
Webb, who was trying to win his sixth PBA50 Tour title, defeated Tim Kauble of Marion, Ohio, in the other semifinal match, 245-206.
Woman amateur standout Lucy Sandelin of Tampa, who qualified third, was eliminated in the Round of 16, losing to Mike Dias of Lafayette, Colo., 3 games to 1. The United States Bowling Congress Hall of Famer was making a bid to become the first woman to win a PBA50 Tour tournament.
The next stop for the PBA50 Tour will be The Villages, Fla., for the PBA50 Sun Bowl In The Villages presented by Hammer April 20-23. PBA's online bowling channel Xtra Frame will once again provide start-to-finish coverage of the Sun Bowl In The Villages. For subscription and schedule information visit the pba.com homepage and click on the Xtra Frame logo.
---
2013/04/09
本日より第52回男子・46回女子プロボウラー資格取得テストが開始致しました。
今年は東日本会場で男子53名・女子7名、西日本会場では男子41名・女子9名が第一次テストを受験。また一次テストを免除された男女あわせて16名が第二次テスト以降順次参加の予定となっております。
一次・二次テストあわせて男子は120Gで200AVG、女子は96Gで190AVGを求められる苛酷な試練をくぐり抜け、今年は何名が晴れてプロボウラーの証、JPBAワッペンを胸に出来るか。
ニューヒーロー、ニューヒロイン誕生にご期待下さい!
優勝は川添奨太!
4/6(土)、名古屋グランドボウルにて開催されました承認大会・ボウリングを応援する!プロアマトーナメント2013キッチンMO-MO-カップにて、川添奨太が優勝しましたことご報告致します。
回を追う毎に人気が高まる大会とあって、3回目の今年はプロアマ総勢343名が参加。パーフェクトが7個達成され、盛り上がる空気のなか決勝シュートアウトでは3名のアマチュア選手、そして川添、ジョン・テハ、松永裕美とJPBA男女トッププロにKPBAのエースが出揃いました。
熱気も最高潮に高まる中、256ピンを打ったアマチュアの山口幸一 選手がジョン・テハ、松永らを下す大金星。負けじと川添が同じく256ピンを打ち、山口選手との決戦に挑みます。
プロ対アマの優勝決定戦は、川添が3年連続三冠王の意地を見せ、ツーマーク差をつけて山口選手を打倒。3回目にして初のプロ優勝を飾りました。
---
2013/04/08
儀間義博が優勝!
3/31(日)に仲原Jボウル(福岡)にて開催されました承認大会・第2回カワシン杯博多っ子プロアマトーナメントにおいて、プロの部を儀間義博が制しました。

決勝ステップラダーで儀間は3位決定戦で内山智昭を下した阿部聖水と対戦。わずか2ピン差で阿部をかわして優勝を決めました。
またアマチュアの部では小野路美選手が優勝。師弟コンビでプロアマ両部門を制覇しました。
---
2013/04/07
NYC WTT KingPins Close with Seven Strikes to Win Inaugural PBA League Elias Cup
With owner Billie Jean King on the bench cheering every shot, the New York City WTT KingPins presented by GEICO finished the inaugural Professional Bowlers Association League championship match with a string of seven consecutive strikes to defeat the Motown Muscle, 440-407, and claim the Elias Cup at Woodland Bowl.
The PBA League Elias Cup finals aired Sunday on ESPN.
The KingPins, the top qualifiers among eight teams that competed in five preliminary rounds earlier in the season in Detroit, put together a string of five strikes to take a 202-181 lead after the first game of the two-game, total pinfall championship match. But the Motown Muscle, owned by former Pittsburgh Steelers star Jerome Bettis, rallied to tie the match after five frames of game two.
In the Baker format contest, where each of the five team member bowls two frames to complete a game, the tide turned when the two teams switched lanes after five frames. After struggling to strike on the right lane, the KingPins didn't miss in their final five frames on the left lane. Consecutive strikes by Tommy Jones of Simpsonville, S.C.; Jack Jurek of Lackawanna, N.Y.; John Szczerbinski of North Tonawanda, N.Y.; Scott Norton of Mission Viejo, Calif., and newly-crown Barbasol PBA Tournament of Champions winner Pete Weber of St. Ann, Mo., locked up the title for King's team.
After throwing the decisive strike in the 10th frame, Weber benched himself and brought in KingPins' supplemental draft pick Kelly Kulick of Union, N.J., to finish off the match. The only woman in the PBA League field threw two more strikes to conclude the contest.
"We knew the Muscle had to come back on the right lane after five frames and they hadn't bowled on that lane in 10 frames," Weber said. "We ate up some oil and they just didn't make the adjustments.
"My team is the best team. I knew from the start we were going to be hard to beat," he added. "We started communicating in Detroit and I knew at that point we were going to be something special.
"It's an honor and a privilege to have Billie Jean King as our team owner," Weber continued, "and it's an honor and a privilege to give her the first Elias Cup trophy."
King, who admitted she doesn't know a great deal about bowling, was an avid cheerleader for her team.
"I was so calm playing tennis, but I was not so calm watching today," she said. "I was dying. The match was so close.
"I loved my team right from the start," King added. "I watched them on ESPN; I even watched one match on a Jet Blue flight, but I could tell they worked together great. I was very happy to be here for the finals.
"I love it; it's exactly what I believe in. If you watch a World Team Tennis match, you'll see my philosophy on life: it's men and women working together, because we're in this world together and we have to help each other."
In the opening match of the finals, Terrell Owens watched his Dallas Strikers (Bryon Smith of Roseburg, Ore.; Amleto Monacelli of Venezuela; Rhino Page of Dade City, Fla.; Mike Machuga of Erie, Pa., and Norm Duke of Clermont, Fla.) strike on five of their final six shots to defeat actor Jesse Williams' BROOKLYN STyLES (Walter Ray Williams Jr. of Ocala, Fla.; Jason Sterner of McDonough, Ga.; Ryan Ciminelli of Cheektowaga, N.Y.; Ryan Shafer of Horseheads, N.Y., and Sean Rash of Montgomery, Ill.), 217-172.
Motown (DJ Archer of Friendswood, Texas; Jesse Buss of Belvidere, Ill.; Tom Smallwood of Saginaw, Mich.; Ronnie Russell of Indianapolis, and Mike Fagan of Dallas) then eliminated the Strikers, 216-190. Fagan threw three strikes in the 10th frame to force the Strikers' Duke to throw two strikes in his 10th frame, but the PBA Hall of Famer left a 4-6-7 split on his first shot to give Motown the win.
The Elias Cup was named in honor of the PBA's founder and long-time leader, Eddie Elias. Elias' wife, Peggy, and daughter Annie Elias made the trophy presentation in Indianapolis. The winners shared a $75,000 team prize.
PBA League competition will resume during the 2013 PBA World Series of Bowling V at South Point Bowling Center in Las Vegas Oct. 25-Nov. 3.
The PBA Tour will return to action in the GEICO PBA Summer Swing May 20-June 2 in a four-tournament event hosted by three Milwaukee area bowling centers: AMF West, AMF Waukesha and AMF Bowlero in suburban Wauwatosa, Wis. The finals of the Badger, Wolf, Bear and Milwaukee Open tournaments – along with a GEICO Summer King of the Swing special event – will be televised by CBS Sports Network.
---
2013/04/04
丹生隆之選手が優勝!
さる3/8(金)・9(土)の二日間にわたり開催された承認大会・第6回900オープンプロアマフェスティバルにて、関西強豪アマの丹生隆之選手が優勝されましたことご報告致します。
決勝シュートアウトを勝ち上がった丹生選手は、優勝決定戦で北川健一・酒井武雄と対戦。有力若手プロ、大ベテラン、アマチュア選手が出揃った頂上決戦では4連続ストライクで滑り出した丹生選手がリードを取り、酒井が後半7フレーム目からオールウェーを決めて追いましたが届かず。
並み居るプロを押しのけて、見事丹生選手が900オープン初のアマチュア選手優勝を果たしました。 
15-Year-Old Wesley Low Jr. Becomes Youngest to Win PBA Regional Event
Wesley Low Jr., at age 15, became the youngest bowler ever to win a PBA Regional title – breaking a 34-year-old record set by PBA Hall of Famer Pete Weber in 1979 – when the two-handed competitor from Palmdale, Calif., defeated Deeronn Booker of Anaheim, Calif., 299-234, to win the PBA Non-Champion West tournament at South Point Bowling Center in Las Vegas on Friday, March 29.
Low, a member of Junior Team USA who was 29 days shy of his 16th birthday, lost his bid for a perfect game in the title match when he left an 8 pin on his final shot.
He does not get credit for a PBA title because he is not a member of the PBA, but his $1,500 in earnings will help build his USBC SMART scholarship fund. Weber won a PBA Midwest Regional title in St. Louis in 1979. Weber was a PBA member at that time, therefore earning credit for his title.
Low, who bowls with two hands from the left side of his body, finished third in the same non-champions event in 2012. The 2011 Teen Masters 14-Under champion defeated Chris Groom, Lancaster, Calif., 278-198, while Booker edged Rick Benard of Henderson, Nev., 225-217, in the semifinal round to set up the championship match.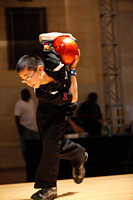 ---
2013/04/01
PBA Creates Tony Reyes Community Service Award
The Professional Bowlers Association has created a new Tony Reyes Community Service award to honor the memory of the late PBA Tour player's service to the bowling community.
The award will be presented to a PBA member in good standing, based upon the extraordinary community service, charitable and/or educational contributions the nominee has made during the past calendar year.
The award was announced by PBA Commissioner Tom Clark during the PBA Hall of Fame induction dinner Saturday night at the Indianapolis Marriott North. Reyes, a popular PBA Tour titlist, died in late September 2012 of injuries sustained in a traffic accident near his home in San Bruno, Calif. He was 38 and left behind his wife Nicole and one-year-old daughter Gianna.
"Tony Reyes lived his life with a smile on his face, and with a desire to help others who were less fortunate than he was," Clark said. "He was a talented bowler, but he was a lot more than that, and there are a lot of other PBA members who share those traits.
"By creating the Tony Reyes Community Service Award, it's our intention to perpetuate Tony's memory by recognizing the unselfish contributions of other PBA players. I have no doubt that this will become one of the most coveted awards a PBA member can win."
The postmark deadline for nominations will be Nov. 15. Nominees must be current PBA members in good standing. The winner will be selected by a PBA committee and announced along with the 2014 PBA Player of the Year, Rookie of the Year and Steve Nagy Sportsmanship Award winners.
---